shared hosting
select
hosting plan
STARTER

Perfect for getting started


$4.50

/mo

20% discount $5.40

buy now

ULTIMATE

Perfect for growing websites


$6.00

/mo

20% discount $7.20

buy now

POPULAR

Perfect for online stores


$8.00

/mo

20% discount $9.60

buy now

BUSINESS

Perfect For Large Businesses


$13.00

/mo

20% discount $15.60

buy now

plan features

Hosted Domains

1
3
5
10

Disk Space

2GB SSD
4GB SSD
7GB SSD
10GB SSD

Bandwidth

1TB
5TB
Unmetered
Unmetered

Memory limit (RAM)

256MB
256MB
256MB
256MB

control panel

A web hosting control panel is a web-based interface provided by a web hosting service that allows users to manage their servers and hosted services.

control panel features

backup manager

Backup Manager feature allows you to automatically make backups of your account's files. This includes your database files and the website files within

virus scanner

A malware scanner identifies and removes malicious code before it harms your business or clients.

file manager

Your entire site—images, documents, 404 pages—is organized into folders. Use the File Manager interface to manage and edit your files.

server features

web server

Web server is basically a computer that usually runs websites.

apache / Nginx

apache / Nginx

apache / Nginx

apache / Nginx

PHP 7.4, 8.0, 8.1

PHP is a popular scripting language that is designed to produce dynamic web pages (e.g. login pages, shopping carts).

MYSQL 5.7

Support HTTP/2

email features

email accounts

Web-hosting email services allow you to send and receive mail and manage email accounts through webmail (POP) and email clients (IMAP).

Unlimited

Unlimited

Unlimited

Unlimited

webmail

Webmail is a way of accessing your email through a web browser, rather than an email application on your computer.

Catch All Facility

support features

24/7 live chat

24/7 help desk
hosting feature
our
top features
uptime guarantee
Average percentage of equipment availability for the month is not less than 99.9%.
secure and safety
Free SSL and Wildcard SSL certificate for hosted sites.
dedicated support
Availability of round-the-clock technical support 24/7.
SEO Tools
Availability to use SEO Toolkit for websites.
Daily backup
We take a free daily backup of your website's files, databases and emails and securely store it on a remote server
plesk panel
Very comfortable/userfull panel for web hosting.
Live chat
Support via live chat 24/7
onclick installation
Possible to install Wordpress in one click.
fast speed meter
Website tool for check speed up.
client's faqs
most
asked question
What is hosting?
Each site that you visit is a set of scripts and pictures. When you specify the name of the site in the address bar, the computer sends a request to the hosting server. The hosting server processes the received request and sends to the computer the result of the scripts in the form of HTML code, from which the website design and images are drawn. Server resources that are allocated for storing images and scripts, as well as processing client requests, are called hosting. Hosting differs in tariff plans, which are chosen depending on the number of requests to the server, as well as the number of pictures and scripts that need to be stored. We recommend starting with the minimum tariff, as it has enough resources for the functioning of most sites, and you can switch to a larger tariff plan at any time by selecting it in the hosting control panel.
What is the difference between hosting and domain?
All servers connected to the Internet have their own IP addresses. An IP address is a specially written number in the format of 4 digits with a value from 0 to 255 separated by a period, for example 91.206.200.1. Such numbers allow computers to easily and quickly find each other and communicate with each other. But for people to use words instead of numbers is much more convenient, so domain names were invented that correspond to IP addresses. Therefore, a domain name is just a word that corresponds to a server address on the Internet.
What types of hosting are there?
Shared hosting - the cheapest and easiest to manage type of hosting, which makes it the most popular. Many sites of shared hosting are located on one server, distributing its resources among themselves. This type of hosting is the most popular for hosting sites. VPS - in contrast to virtual hosting, where all server resources are divided among all clients on VPS, each client is allocated a certain guaranteed amount of resources. Typically, this type of hosting is used for projects with increased resource requirements or for which there is a need to install specific software on the server, which is not possible with shared hosting. The downside of a VPS is that you need to administer it yourself.
What is a hosting provider?
A hosting provider is a company that provides services for hosting sites on their servers. Hosting providers differ in the quality of the services they provide. The main criteria are the reliability of the hosting provider, the experience of providing hosting services, the quality of the technical support service, the convenience and functionality of the control panel, the capacity of communication channels, the availability of protection against DDOS attacks, the presence of its own data center.
How much does hosting cost?
Shared hosting is the cheapest type of hosting, its cost ranges from 4.50 $ per month.
Secure hosting to protect your data?
Free SSL and Wildcard SSL certificate for hosted sites. Automatic free renewal of SSL certificates. SSL data encryption when working with the control panel. Two-factor protection of user accounts from hacking. The system is similar to that used by banks to protect against theft of passwords. Daily update of the operating system kernel, without rebooting the system, allows you to receive updates related to security and at the same time remain always online. A system for automatic detection of attempts to hack the server through a user account. Protecting user accounts from hacking or virus infection via FTP. A virus, shell and exploit scanner allows you to quickly detect an infection, help you find a virus and cure a site. Protecting sites from brute force attacks (password guessing) on the administrative part. It is configured through the hosting control panel and does not require changes to the source code of the site. Protection against guessing passwords for mailboxes and databases. The IP address from which the password guessing is performed is automatically blocked. Report on the success of the delivery of letters, with the ability to view letters that were not delivered to the addressee.
We pride
cheap domains
We pride ourselves on providing the lowest everyday domain prices on the Internet. Whether you have a portfolio of 1 or 1,000,000 domains, we make registering and managing them a quick, clean, and easy process.
Get Started
hosting info
Start your business with own identity.
Cheap web hosting doesn't have to mean subpar quality. At Ckake, we use blazing fast servers with enterprise-level security and world-class support. Free email, website builder, and easy WordPress installation are included with all of our hosting plans.
Get Started
client's feedback
our
testimonials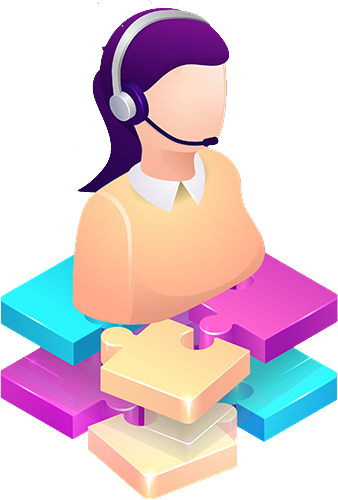 why choose ckake?
Because we know that even the best technology is only as good as the people behind it. That's why we offer expert, 24/7 phone support, plus a lot more.
Powered by WHMCompleteSolution